Fixed Fire Monitor YAPS60-80
Fixed Fire Monitor YAPS60-80 big flow fire water cannon is a newly developed fire product with worm gear and worm drive, its various performance indicators are at the domestic leading level. This fire monitor can be installed on the fire pipelines of various fire trucks, fire boats and large storage docks.
The monitor has a compact design structure, beautiful appearance, concentrated jet flow, adjustable flow rate, direct current spray and other kinetic energy conversion, especially the horizontal rotation and gun head pitch are driven by worm and worm gear, which is extremely light and stable when working. With its Self-locking function, high safety factor, high quality foam could be produced with a special foam tube. it is an ideal product for fire fighting.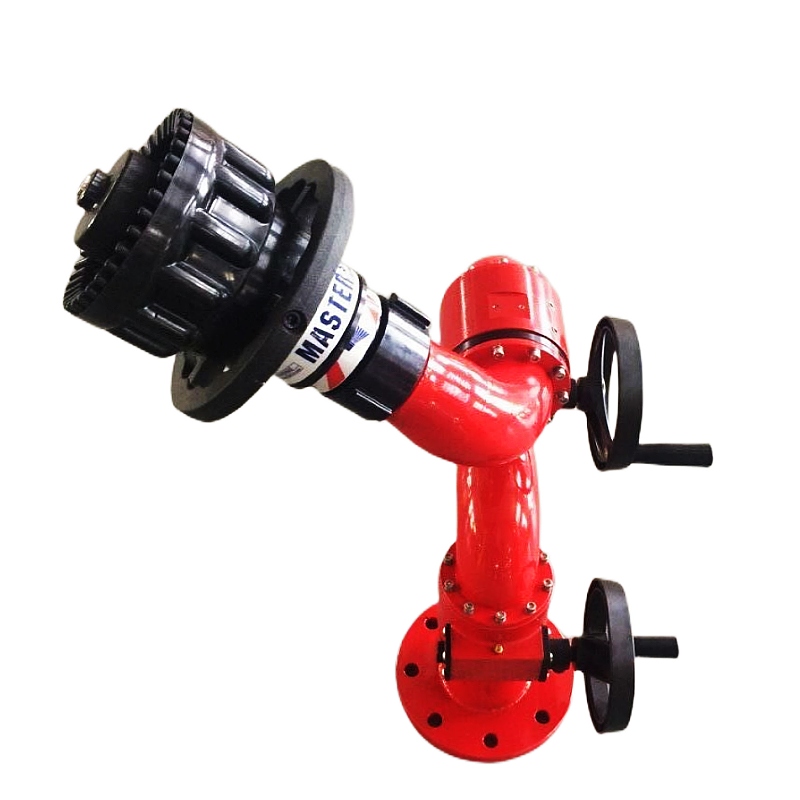 Fixed Fire Monitor YAPS60-80 Features
1.Weight of this fire monitor is less than 15kg.
2.Automatic pressure-regulating nozzle, constant injection pressure. Fixed rubber atomizing teeth, good heat absorption effect, can be installed with foam tube;
3. The flow rate is 60-80 L/S (Auto ajusted)
4. 360 degree rotary inlet joint to prevent hose knotting;
5. Made of 304 stainless steel,red spray treatment inside and outside
Fixed Fire Monitor YAPS60-80 Technical data
1.Max working pressure:12BAR
2.Rated working pressure:10BAR
3.Flow:60-80L/S (Auto)
4.Shooting distance:≥80M
5.Horizontal movement angle:360°
6.Vertical movement angle:-45°~+90°
7.Inlet flange size :DN100
8.Main body material:304 stainless steel