Layflat fire hose
Product No.:2021426145714
The fire hose jacket is weaved with polyester yarn and polypropylene fiber silk or high-strength polyester filament by circular weaving machine,lined with high quality PVC.widely used in fire prevention system or agricultural irrigation.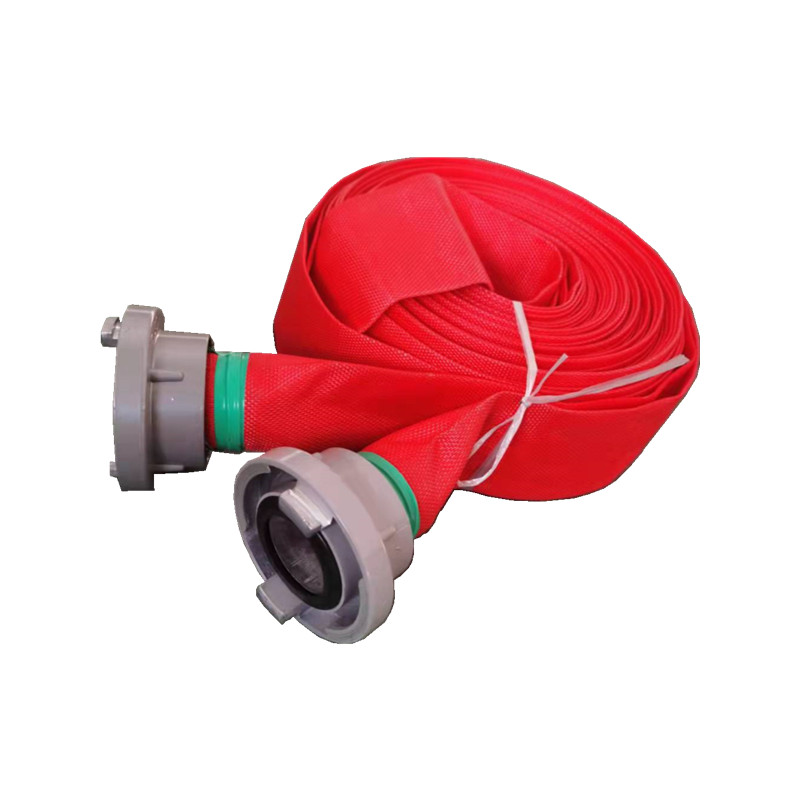 Hose size:1.5-3"
W.P.:0.8MPa - 1.6MPa
B. P:2.4MPa - 4.8MPa
Hose length:20m
Hose coupling material:Aluminum alloty
Type of coupling::Storz/Machino/John Morris/Gost/NH etc.